Protect Your Business with
Datto
.
Are you prepared to safeguard your business from unexpected downtime, data loss, and cyber threats? As a proud partner of Datto – an industry leading provider of user-friendly IT solutions designed to optimize businesses of all sizes, we've got your back! Datto's Unified Continuity platform offers a powerful solution designed to optimize your business operations and provide peace of mind. By leveraging Datto's advanced technology, you can minimize downtime, maximize productivity, and protect your valuable assets.
Why Datto is a game changer for businesses like yours?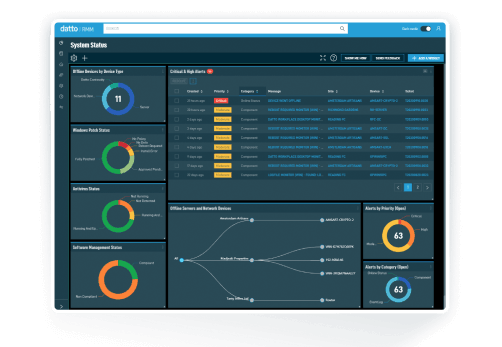 Comprehensive Data Protection & Business Continuity
How would you feel knowing that your critical data and applications are secured with a reliable, comprehensive set of tools? Datto's SaaS Protection+ offers comprehensive protection for your SaaS applications, including Microsoft 365 and Google Workspace. The solution ensures the backup and recovery of critical data, emails, files, and other important information stored in these applications, fortifying your business with unmatched data security. 
SaaS Protection delivers backup, search, restore, and export for:

Microsoft 365
Exchange
OneDrive
SharePoint
Teams
Bookings

Google Workspace
Gmail
Calendar
Contacts
Shared Drives
Simplify operations with seamless IT management. Powering the Business of IT with remote monitoring and management (RMM), professional services automation (PSA), and simplified quoting and procurement.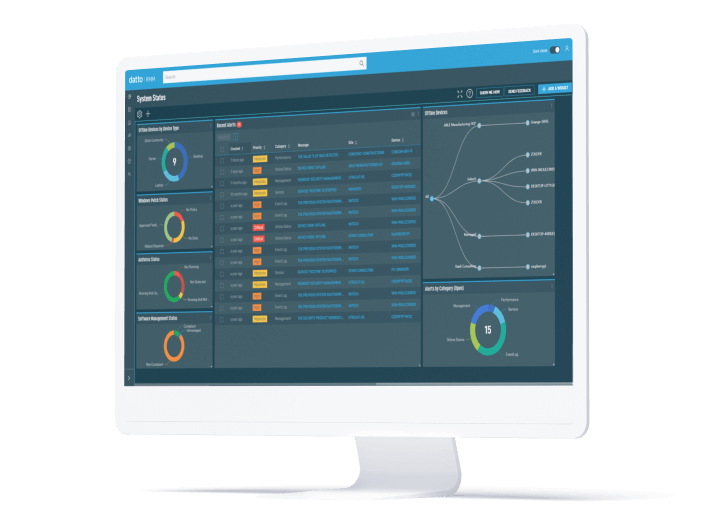 Enhanced Network Connectivity
Create a reliable and secure network infrastructure, ensuring uninterrupted connectivity. Datto reinvents how Managed Service Providers (MSPs) do networking with cloud-managed WiFi access points, high-performance switching, and enterprise-grade routing.
With Datto, brands and marketers can:
Safeguard valuable marketing assets and customer information from threats
Secure Network Infrastructure by protecting against cyber threats and ensuring data integrity
Minimize disruptions and maintain marketing continuity for optimal performance
Leverage reliable data protection to fuel marketing strategies and expand reach
Drive business growth and success ultimately
Admazes is devoted to bringing the best IT solutions to our clients. We believe in the power of Datto's Unified Continuity platform to protect businesses of any size and optimize their operations. Partner with us to experience the benefits of Datto's user-friendly IT solutions for your business.
Datto is a leading provider of easy-to-use IT solutions designed to help businesses manage, secure, and automate their technology infrastructure. With a comprehensive suite of hardware and software solutions, Datto optimizes business operations, enhances data protection, and enables seamless collaboration. Join forces with Datto and unlock the full potential of your business.
Protect your business with Datto's IT solutions today