Path to Enhanced Business Performance:
Freshworks
.
Experience the true power of Freshworks software solutions and elevate your business to new heights with Admazes. We offer a wide range of Freshworks solutions including Customer Service Suite all-in-one solutions, Freshservice, Freshdesk, Freshchat, Freshsales and Freshmarketing to optimize your business operations and drive growth. Unleash the capabilities of customer service, IT service management, and CRM tools to optimize your operations, exceed customer expectations, and drive growth.
Accelerate Your Data Integration Efforts
Transform Customer Service with an All-in-One Solution
Freshworks provides an all-in-one Customer Service Suite, equipped with generative AI capabilities. From self-service options to conversational support and ticketing, you can deliver exceptional customer experiences across multiple channels.
Freshworks' intuitive IT service management software, Freshservice, helps you modernize your IT operations. With integrated ticketing, asset management, and automation, you can streamline IT processes and deliver efficient support to your organization.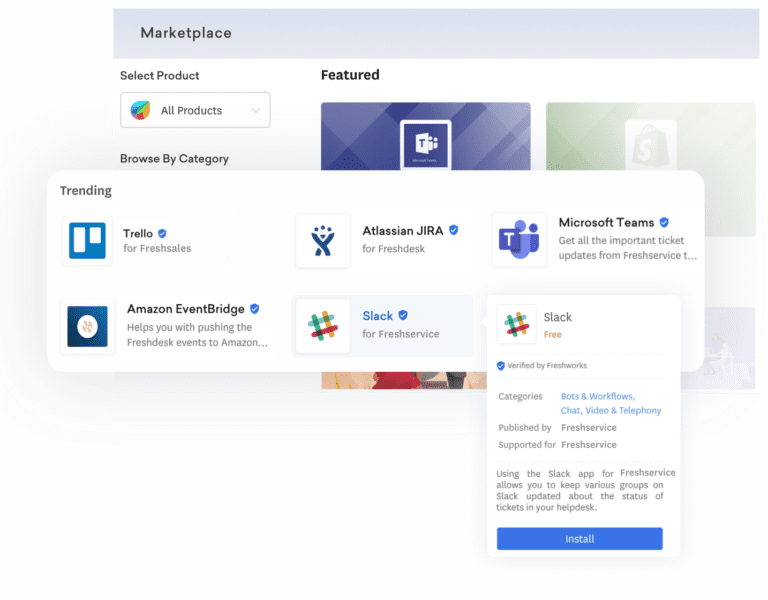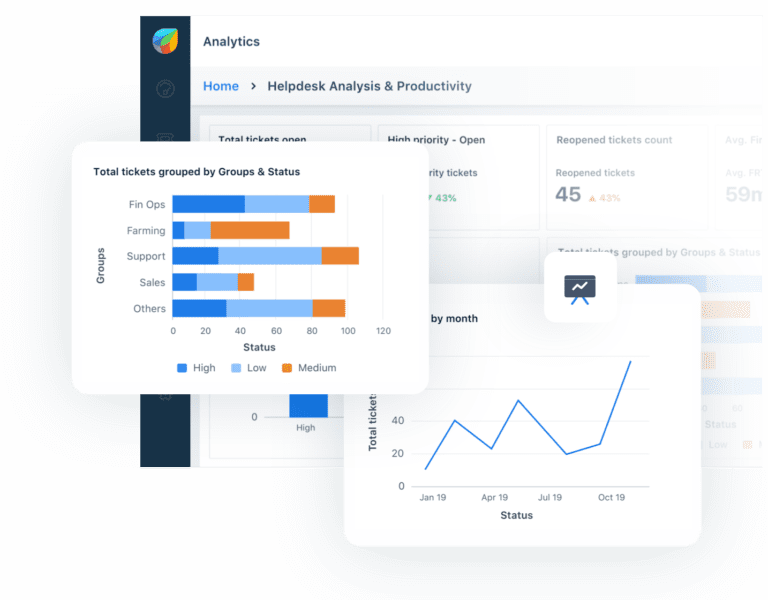 Supercharge CRM and Sales
With Freshworks' CRM solution, Freshsales, empowers your sales team to sell smarter and faster. With a unified CRM platform, automation capabilities, and intelligent sales insights, you can optimize your sales processes and drive revenue growth.
Automate your Marketing Effort
With Freshmarketer, Freshworks' marketing automation tool, you can attract, engage, and nurture your customers through multichannel marketing campaigns. Personalize messaging, leverage data-driven decision making, and automate repetitive tasks to streamline your marketing efforts.
Operational Excellence on Enterprise Level
Freshworks' enterprise service management solutions enable organizations to extend the benefits of IT service management to other departments and functions. Streamline service delivery, enhance collaboration, and improve operational efficiency across the entire enterprise.
With Freshworks, brands and marketers can:
Personalize messaging and offers to engage specific customer segments
Leverage comprehensive analytics for actionable insights and informed strategies
Align marketing teams with centralized communication and project management
Nurture leads, track interactions, and optimize conversion funnels
Provide seamless support across email, chat, phone, and social media
Track deals, automate workflows, and improve sales forecasting accuracy
Visualize and optimize the end-to-end customer experience
Expand operations with a flexible and customizable software suite

We're powered by Freshworks
As a trusted partner of Freshworks, we have a deep understanding of Freshworks software solutions and can assist you in leveraging the integrations and customization capabilities to tailor the software solutions to your specific business needs. Integrate Freshworks with your existing systems and customize workflows to optimize your operations.
Freshworks provides powerful yet easy-to-use software solutions for customer service, IT service management, and CRM. With their suite of products, including Freshservice, Freshdesk, Freshsales, and more, businesses can streamline operations, deliver exceptional customer experiences, and drive growth. Trust Freshworks and Admazes to help you succeed in today's competitive business landscape.
Get a customized quote tailored to your organization's needs