Gmail-based Helpdesk Solution:
Hiver
.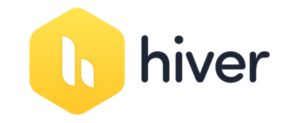 Hiver, the world's 1st Gmail-based helpdesk, innovates communication and collaboration by seamlessly integrating email, live chat, knowledge base, and voice communication within Gmail. With Hiver, brands can streamline their customer service, finance operations, people operations, and IT operations, all in one powerful platform.
Unlock Unprecedented Efficiency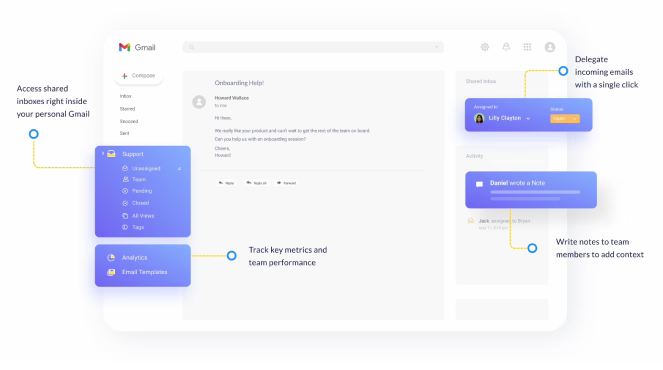 Streamline Email Workflow Like Never Before
Effortlessly manage emails at scale with Hiver's intuitive interface and powerful features that ensure efficient email organization and response management.
Drive Team Collaboration from Your Inbox
Foster seamless collaboration within your team by effortlessly sharing and discussing emails, assigning tasks, and ensuring everyone is on the same page, all from Gmail.
Boost Productivity with Smart Automation
Automate repetitive tasks and workflows, saving valuable time and effort. Hiver's conditional rules enable task assignments, email routing, and more, ensuring smooth operations.
With Hiver, brands and marketers can:
Optimize email management and ensure timely, targeted messaging
Automate workflows and eliminate manual tasks to maximize productivity
Improve response times, customer engagement and satisfaction
Superior customer experience by delivering personalized and proactive support
Leverage data insights to refine marketing strategies and achieve business goals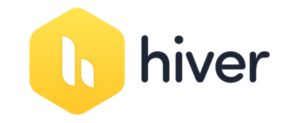 Our dedication lies in equipping businesses with Hiver's transformative capabilities. Together, we ensure seamless collaboration, enhanced productivity, and unrivaled customer service, driving your success.
Hiver is the world's 1st Gmail-based helpdesk that enables businesses to provide exceptional customer service and streamline operations. By seamlessly integrating with Gmail, Hiver empowers teams to collaborate, automate workflows, gain actionable insights, and manage multiple communication channels from one centralized platform, resulting in improved productivity and customer satisfaction.
Unleash the full potential of your customer service