Revolutionize the Way You Work with
monday.com
.
We have partnered with monday.com to help you connect your entire organization in one centralized workspace, saving time and resources while making data-driven decisions and focusing on the work that matters most. monday.com is a cloud-based platform and game-changing tool that provides a comprehensive suite of tools for managing projects, tasks, and workflows – all in one centralized location. Whether you're a small business, a startup or a large enterprise, the tool offers a range of features and capabilities that can help you achieve your goals and drive success.
Ready to Transform Your Workflows?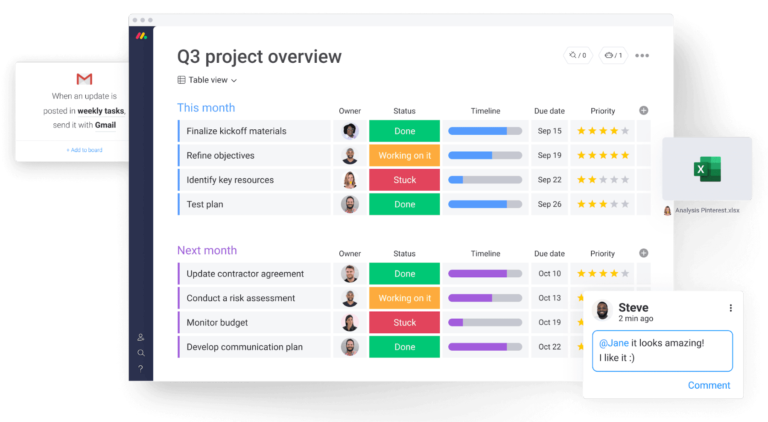 Automate and manage projects effortlessly
Streamline your project management and automate your workflows across all aspects, from assigning tasks and setting deadlines to tracking progress and monitoring budgets. Eliminate manual tasks, freeing up more time to focus on your core business activities.
Gain insights into business operations easily
Leverage your operations using valuable insights gains from this powerful analytics and reporting tools. You can track key performance metrics, monitor resource utilization and analyze project costs and profitability, all in real time.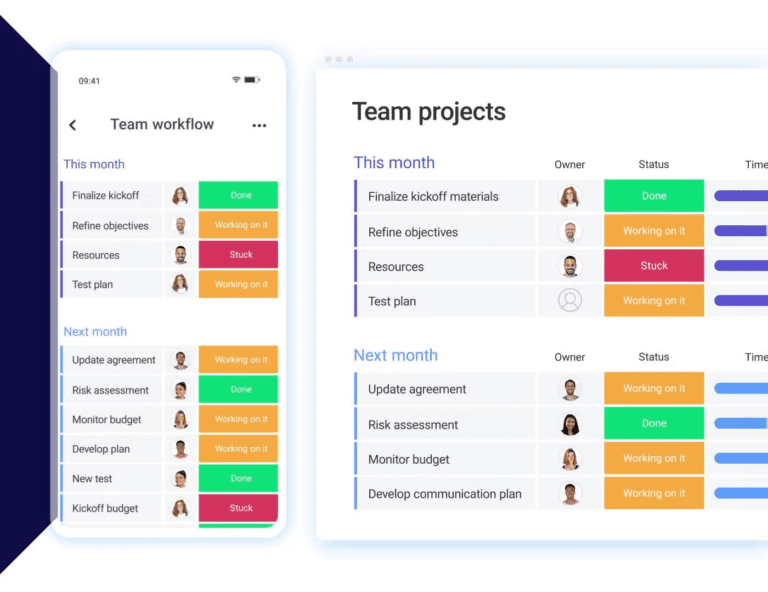 Collaborate across multiple teams seamlessly
Improve collaboration and communication within your team regardless of location or time zone. You can easily assign tasks to team members, share files and documents, and collaborate on projects in real time, all within a single platform.
Track progress and deliverables efficiently
Get a bird's-eye view of all your projects, tasks, and deadlines in one place. You can easily track progress, view project timelines, and monitor deliverables to ensure that everything is on track and running smoothly.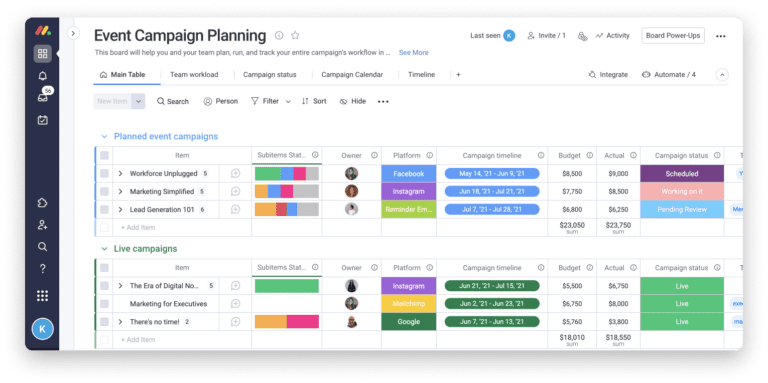 We're powered by monday.com
Admazes is committed to helping our clients achieve their business goals and drive success. As a Silver Partner of monday.com, our team's expertise in building custom workflow and implementing the platform enables us to optimize its features and capabilities to achieve your business goals.
monday.com's cloud-based Work OS is a powerful and flexible tool that empowers businesses of all sizes and industries to deliver their best work. 
The platform allows you to easily build custom workflows, apps, and automations that can adapt with you as you scale and evolve, resulting in greater efficiency and productivity. Whether you're a small business, a startup, or a large enterprise, monday.com Work OS can help you streamline your operations and achieve your business goals.
Streamline and automate your business operation today