We Are Ready to
Amaze You
.
We believe technology is the ultimate key for marketing excellence and operating success for businesses of every size. As an all-rounded Marketing x Technology service provider, we offer end to end solutions comprising innovative technology, marketing speciality and insights to accelerate your digital capabilities and drive business growth.
Embrace Integrating Technology
We deeply invest in data and artificial intelligence (AI) technology and strive to support clients to enhance their business capabilities in order to automate business processes, cultivate marketing insights through data analysis and engage with the right target audience precisely.
Award-Winning & Recognition
Digiz Awards 2023, a regional marketing industry award which recognises and rewards the brightest stars and their best marketing solutions providers for overall performance.
Best Ad-tech Tool – Bronze
Best Data Analytics – Silver
Best Marketing Automation Platform – Bronze
Best Mar Tech Team – Silver
AI Excellence Award 2021, an global award that entries from leading corporations around the world every year.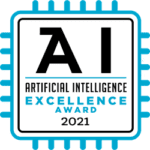 As a member of both official Google Partner and Google Cloud Partner, we demonstrate rich experience in digital strategy and provide premium quality of full range digital services. Our mission is to leverage marketing technology and data to help our clients navigate the digital landscape and transform business to new heights.
Multifunctional Expert Team
We are a dedicated team of passionate full stack developers, marketing experts and engineers helping businesses launch their marketing campaigns and digital transformation programs. With our expertise across a network of emerging technologies, specialisation in marketing & advertising and certified team of experts, we always meet our clients' expectations in providing the best of breed solutions.
What clients say about us
Admazes has put together a successful and profit gaining campaign for us. The professionalism, influencer network and effective communication that Admazes demonstrated makes them one of our favorite teams to work with. We're impressed with the results and we can't wait to work with them again!
We were extremely satisfied with their professionalism and expertise in the sectors of marketing and technology. We wish Admazes all the best in their future development and will definitely hope to work with them again in the foreseeable future.
During our partnership with Admazes, promising new ways of using machine learning to unlock marketing insights and analytics are demonstrated to my team. Today we work with more accurate data and we continuously increase our competitiveness and improve our digital presence in the market.
Get free consultation and the best solution for your business